ads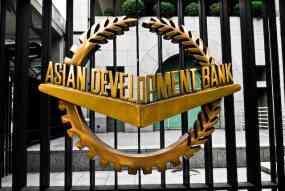 Asian Development Bank gave a grant of 500 thousand U.S. dollars to boost the development of infrastructure projects in Indonesia. The funds were provided through the Japanese funds for poverty reduction (Japan Fund for Poverty Reduction / JPFR).
This technical assistance will increase the capacity of p emerintah to develop, implement and monitor the government's joint project to increase the number and value of the project, which is commercially attractive and sustainable for the private sector, ADB Representative Bob Finlayson said in a written statement here on Monday (19 / 9 / 2011).
The project is a joint government and private sectors (PPP) held National Development Planning Agency (Bappenas) as an institution in charge of technical assistance and PT Sarana Multi Infrastructure as the implementing agency.
According to the ADB, although the government has developed a number of PPP projects but do not attract investors. Generally, investors are worried associated design, planning and project implementation.
Post-crisis Asia in the 1990s, the government suspend and cancel the public and private infrastructure projects that have been planned. Infrastructure construction investment fell by about 4 percent, from 6-2 percent of total Gross Domestic Product. When this condition had improved to 4 percent. Common international standards, according to Bob, is 6-7 percent.KOMPAS.COM